last update: December 13, 2013
Kick Down The Barricades - Promotion starts now

Beautiful Beast's new album 'Kick Down The Barricades' (release: Jan. 24, 2014) is being promoted world-wide by Germusica Promotion & Management as well as Julian Angel himself. Go to the press area for pictures.




Special price + package deals available. Please click here.


NEW VIDEO: "Bad Boys Never Dance"
>>> Click here for a free download of "Bad Boys Never Dance" <<<




Julian Angel on Absolut Unplugged
Beautiful Beast's Julian Angel performed live and unplugged at Absolut Radio (Germany). Here's "Fair Weather Friend" from the 'California Suntan' album...






Still wants to be played by you: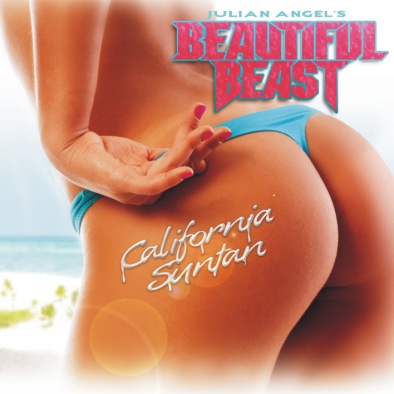 Within just one week after its release 'California Suntan' managed to recoup
all production expenses - without any media coverage yet. The 'Beast' really
has some great fans!
Catchy choruses, cool guitar riffs, fast solos and the 'same old' stories about
being cool, getting laid, making out, falling in love - you name it. Other than
Steel Panther (which are great, by the way), this is not comedy:
It's damn serious!
What the press says about 'California Suntan'
"...shreds and pulsates with a sexy sense of Eighties fun..." - 100% Rock
'You would swear that album originally was released in the '80s' - Hard Rock Haven
'Every rock fan should have this party album...' - Rock Garage (9.5/10)
"...'California Suntan' is the 2012 flagship hair metal album" - Rocking Boy Mag
"Julian Angel continues his mission to take us all back to the year 1989" - Rock United

Extended Julian Angel interview on Rock Garage (Germany). Click here...
Listen here and get your individual hand-signed copy now
BONUS:

* 1 bonus track on CD
* 2 bonus mp3s (unreleased)
* extra sheet with liner notes
* hand-signed booklet
* Julian Angel's fingerprints

download links for bonus mp3s
on order confirmation page

| | |
| --- | --- |
| Wet Wild Willing | |
| Dance Little Sister | |
| Rockschool | |
| Cry Cry Cry | |
| You Better Love Me | |
| Fair Weather Friend | |
| Addiction To The Friction | |
| Wet Hair In A Waterride | |
| Friday To Sunday | |
| Something In The Air | |
| | |
| | |
Note from Julian Angel:
I will be happy to sign every CD you order. Please write your name, nickname or the name of the person whom you buy the cd for in the "Sign CD booklet for" field in the order form.
Be creative ;-)

Multiple orders:
Please contact info @ gto-entertainment.com first and get instructions on how to save
shipping costs. Thank you.


Other CDs by Julian Angel and Beautiful Beast
You can still get 'Adult Oriented Candy' and 'Choreography Sucks'. Special package deals available. Click here to get to the shop...